Watchdog launches probe into way online agents advertise their fees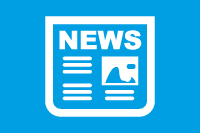 The article below is from Property Industry Eye
Written by Rosalind Renshaw, 19th May 2015:
Watchdog launches probe into way online agents advertise their fees
The advertising watchdog is to investigate online agents that are advertising their fees exclusive of VAT.
The move follows pressure from Adam Day of Hatched, who wrote to the ASA last month claiming that some online agents are flouting the Committee of Advertising Practice guidance to include VAT in advertised rates.
Day said that despite this, and despite advice from the Property Ombudsman, "it is clear that a number of agents, including the likes of Purplebricks, Emoov, Tepilo and House Network, are still advertising rates exclusive of VAT".
The ASA has now informed Day that its compliance team is investigating the matter and will pursue it with the firms identified.
Day said: "We've included VAT in our prices for over 18 months now, ahead of any rulings being passed. We did this in order to be completely transparent and fair to our customers.
"After all, they can't claim the VAT back, so the price they see is the price they should pay.
"Those agents deciding not to include VAT within their prices are doing a disservice to potential customers by misleading them with a more attractive headline price, only for the customer to be hit with another £100 or so charge when they get to the checkout."
He added: "When I started Hatched, it was always my intention to create a new type of estate agency that was as transparent as possible.
"I know that my peers within the sector are also striving for complete transparency, coupled with the ultimate customer experience, but I'm afraid they are letting the customer down on this.
"If 'online estate agents' as a sector wish to change estate agency for the better, then we all need to be raising the bar, and this includes when quoting transparent fees inclusive of VAT.
"It's a shame that I've had to involve the ASA, as I thought, having made the first move 18 months ago, others would follow, but it's gone on long enough now and something has to be done.
"I welcome the AS's investigation and look forward to swift changes being made to agents' websites over the next days and weeks."
Yesterday morning, Eye checked the websites of those online agents named by Day and found that all showed their prices plus VAT.
Published on 19 May 2015
News Archive