About Moore & Partners
Moore & Partners - with 80 Years of Experience providing a quality service to all therefore offering Moore experience, Moore professionalism all of the time.
Darren Moore
- Managing Director
Darren has worked continuously within the Estate Agency business for 27 years delivering the most thorough service where ever he has worked. Coincidently Darren's Estate Agency career started within our High Street office in Crawley over 23 years ago with another company and his career since then has seen him rise high up the ladder. Darren is highly respected for his attention to detail and dedication to the job within the industry and is always at hand to assist in any way possible. In Darren's rare spare time his family and especially his Son, Blu, keep him grounded and focussed.
Mobile - 07794 051 017
James Bickerstaff
- Partner
James has been an Estate Agent for 14 years working in varying sales environments and locations. James's Estate Agency knowledge far exceeds his time in the business as does his calmness and ability to deal with the toughest of problems. He has built a great reputation based on his trusted approach and ability to match the best quality buyers to the right property and ultimately negotiate the best deal for our clients. In his social time James is a family man and a keen car enthusiast and has been to many F1 races across the world.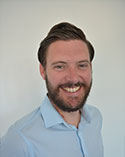 Ben Kenward
- Senior Sales Advisor
Ben joined Moore & Partners in 2019, he has been estate agent for the last 13 years building a wealth of experience and knowledge of the local area. Ben's attention to detail and focus on customer care are his top priority whilst in the office, making sure that the best prices are always achieved for our clients homes. Away from the office Ben loves nothing more than spending time with his beautiful wife and four young children.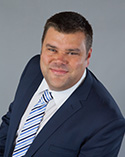 Simon Hills
- Mortgage Advisor
Simon has been a mortgage advisor for the past 19 years working in the Sussex and Surrey area for all that time. Before this he was a mortgage underwriter for 4 years which means his focus is not only in getting you the most suitable option for your circumstances but also getting it right first time. Simon strongly believes that everyone should have the right to independent advice which is why he is able to offer the widest selection of lenders in the market today. When Simon is not working he enjoys spending time with his girlfriend and her two children and can sometimes be found out on his bike in the countryside around Crawley.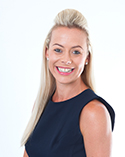 Jodi Moore
- Sales/Lettings Advisor
Jodie has worked with the public for many years. Her passion to provide an excellent and 'bubbly' service shines through to everybody she meets in her role. Jodie thrives on the hustle and bustle of estate agency and is meticulously organised and willing to deal effectively with any sales or lettings enquiry she deals with. Outside of work she has a Son, who is nearly five, who is the apple of her eye. Jodie also lives in Crawley, where she is well known and highly regarded.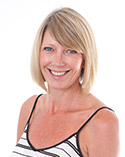 Lisa Cartwright
- Office Administrator
Lisa's attention to detail makes her the ideal office administrator for our busy office. Her previous job roles saw her in high positions within two Blue-Chip IT solutions companies where she worked for 14 years, and then moved into the recruitment sector. Lisa has an adorable daughter who is 2 years old and she manages her part-time role superbly, as mum's do.
Moore Experience

Moore Quality

Moore Professionalism