Vandalism never pays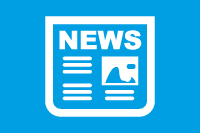 The article below is from Property Industry Eye
Written by Rosalind Renshaw, 31st August 2016:



Man who caused £200 of damage at estate agents ordered to pay £100 in compensation

A man who smashed a window at an estate agency has been ordered to pay compensation worth half the cost of the damage he caused.

Louis Potter, 20, of Cirencester, pleaded guilty to a charge of criminal damage at Cheltenham Magistrates' Court.

He admitted causing £200 worth of damage at Savills Estate Agents in Cirencester on July 23.

The magistrates gave him a 12-month conditional discharge and ordered him to pay compensation of £100 plus prosecution costs of £85.

A spokesperson for Savills declined to comment.

Courts usually take into account someone's ability to pay when making such orders - which can leave either the firm itself or their insurers picking up the balance of the costs.
Published on 31 August 2016
News Archive