If you are thinking of selling in 2015, don't miss out!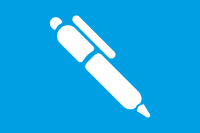 Now is the best time to get your property on to the market.

Following the most active year for transaction volumes since 2007, average stock levels per estate agency branch are at historically low levels, with an average of 60 properties for sale. This is the lowest number ever recorded at this time of year, with lack of property choice having helped fuel this year's upwards price pressure. The volume of property coming to market is also slowing down, further limiting supply, and this month sees new listings down 1% on the same period last year and 15% on last month. While prices are falling in the run-up to Christmas, there are still signs of supply shortages in some parts of the country compared to buyer demand which could push prices up again in 2015.

Selling is more difficult than it was earlier in the year, though the mini-boom experienced by much of the country has hit the pause rather than the stop button. Underlying demand remains strong but has been muted by higher prices stretching affordability at the same time as the ability to borrow more to fund those higher prices has been curtailed by tighter mortgage lending criteria. After an active year it's a sensible pause and, with the winter months approaching, sellers are hoping a cheaper asking price may spur those scarcer buyers into action. Given the lowest ever level of property for sale at this time of year and the prospect of higher prices in popular locations in 2015, some buyers may look to start their New Year property search as early as Christmas Day itself.

Those looking to sell in the New Year should take note of activity patterns on Rightmove over last year's festive period. The data shows a surge in visits to Rightmove starting on Boxing Day and continuing an upward trend during the nine-day holiday period. Boxing Day saw more than 1.3 million visits, a near three-fold increase on Christmas Day, and this rose to more than 2.2 million by the first working day of the year. Sellers who delay marketing until January will miss or delay exposure to this audience of potential buyers. With the distraction of the General Election in May, the spring moving season may be shorter than usual so starting earlier makes absolute sense.

Darren Moore. Moore & Partners Crawley, gives the following advice to those sellers planning to come to market in the New Year:

"Sellers who wait until after the Christmas break to get on the market will miss the wave of activity from festive browsers who start their search even before the turkey is finished. Analysis of Rightmove traffic data shows that buyers are busy online over Christmas. There are nine days of holidays, starting on Christmas Eve, when people have time on their hands to window shop for new properties from the comfort of their own home, often testing out their new tablet and smartphone gifts in the process. While sellers may not want to be bothered by having viewers in the house over the holiday break, it makes sense for prospective buyers to be able to look online, wet their appetite and contact the estate agent to take it further in the New Year. In order to take advantage of these festive surfers, prospective sellers who were planning to wait until the New Year should consider launching their property to the market just before Christmas to take advantage of this activity. Those currently on the market should also make sure that their advert and property are looking their best to catch those early-bird Christmas buyers, especially as the closer we get to May's General Election some will put off buying decisions."
Published on 03 December 2014
News Archive