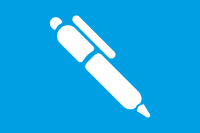 Thinking Of Selling? - Then 'Spring' Into Action!
March 2016 has seen a huge up-lift in selling prices and has been a record breaking month for Moore & Partners, selling lots throughout Crawley and its surrounding areas. Meeting and exceeding our clients expectations has led to many recommendations from existing clients. In some cases we have achieved £10,000 to £20,000 above what other estate agents had valued their property at. Any estate agent can agree a sale on a property, but at Moore & Partners we will not just settle with that. Our job, through experience and commitment, is to get our clients the very very best offer we can. The key to obtaining the best possible price for your property is not only about choosing the correct estate agent, but there is a big element of timing involved.
Traditionally we are entering the busiest part of the year in our industry. More people decide to put their property to the market during Spring and Summer than any other time of the year. Timing is imperative. The longer you leave your decision to get your property available to the market the more competition there will be. 'Springing' into action once you have made the decision is a must! Not only will there be more property available during Spring and Summer, there will also be more 'ready to buy' applicants searching for their new home, and they will have more choice. More choice means that supply and demand will shift.
Naturally, the high prices within the housing market will stabilise with more choice for buyers and that could limit what you achieve for your property.
So, to make sure you squeeze every pound out of your property you must consider Moore & Partners if you are considering selling in Spring or Summer. With over 80 years' experience in the industry we are the best placed agent to exceed your price and service expectations. To help even further we would be delighted to offer you a highly discounted fee of just 0.75% (plus vat). This will include an EPC, professionally designed floor plan, quality photography, and direct contact to the three owners of the business. Our commitment and experience is unrivalled within Crawley, so please make sure you consider Moore & Partners to make sure you achieve the best possible price for your property over Spring and Summer.
If you would like to consider Moore & Partners services, you can request a free valuation here
Published on 15 April 2016
News Archive