House prices tiptoe up, but lenders make things so much harder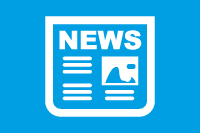 The article below is from Property Industry Eye
Written by Rosalind Renshaw, 23rd Jan 2015:



House prices increased by 0.4% last month to reach 8.3% annual inflation during 2014, Hometrack said this morning.

But there were big regional variations and Hometrack said the rate of growth has plateaued and is now set to slow.

In its new analysis of UK cities, it said there are now two distinct groups of cities - those that are accelerating off a low base after years of either static or falling prices and those that have enjoyed strong house price recovery over the last two years and where house prices are starting to slow on cooling demand and affordability constraints.

Overall, 11 cities registered an acceleration in house price inflation over the second half of 2014, led by Edinburgh, Aberdeen and Glasgow where demand for housing has been boosted post the referendum result.

Newcastle, Leicester and Liverpool have also seen the rate of growth continue to rise off a low base in 2014 H2 with house prices in these cities 9%, 2% and 15% below their 2007 levels.

By contrast, Oxford, London, Cambridge and Bristol have all registered a slowdown in the rate of growth over 2014 H2, off a high double-digit base.

Other cities registering a slowdown in the rate of growth include Bournemouth, Belfast and Leeds, showing that slower house price growth is more than a solely London phenomenon.

Slower growth in housing demand, tougher mortgage checks and affordability factors are behind the slowdown in these cities where house prices have bounced by as much as 55% from their 2009 lows in recent years.

Richard Donnell, director of research at Hometrack, said: "House price growth at a city level looks set to converge further in the first half of 2015 as high growth markets continue to slow and lower growth markets start to see growth plateau."

"Pent-up demand has fed back into the market in the last two years, supported by record low mortgage rates, but mortgage approvals have weakened in the last five months with a knock-on impact on house price growth."

"Low mortgage rates are making housing look affordable, but it is the willingness and ability of households to borrow, against the background of greater mortgage regulation, which will most influence the housing market this year."
Published on 26 January 2015
News Archive