Summer Stock Needed... Now's The Time To Sell!
Spring Market in Full Flow! – Are You Thinking Of Selling?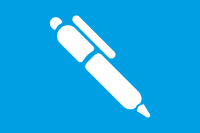 In this current housing market, with the demand from buyers at a very high level, the number of properties hitting the market is not as strong as it needs to be. We are very lucky in the fact that we have access to over 11,000 mortgage products, which means we are best placed to offer buyers, and you, good mortgage rates to try and keep the property market moving, and keep monthly payments at an affordable level.

The fact that prices are high should be a positive thing for would-be-sellers, a huge motivator, and a big driving force to be placing your property on the market straight away. We are coming into what traditionally has always been the busiest time of the year... Summer time.

Let's face it, we all want the best possible price for our property and getting the best price isn't just linked to market conditions. Estate Agents have a huge role to play in getting the best price, but it's also down to the method the agent uses to achieve the best possible price that will make the difference. Any agent can sell a property within 24 hours at an average price at the moment, but in this market the agent must expose the property to as many of the large number of buyers as possible to get a premium price... which is what we do at Moore & Partners. Current Rightmove statistics (March 2016) show that we sell our properties in the shortest amount of time of any Crawley agent (RH10 & RH11), with the majority far exceeding our client's initial expectations of price.

So to make sure that you are not too slow to respond and to take advantage of this seller's market make sure you contact Moore & Partners. We have over 80 years combined experience in estate agency, which is more than any other estate agency in Crawley. Therefore, we are best placed to give you the top-level service you deserve and the correct marketing methods to get you the best price for your property. We would be delighted to arrange a time to see you and discuss the best method that suits you.

Is this the time to put your property top the market?? Absolutely it is, it's a seller's market!

Don't forget... We also have a hugely experienced lettings department too, they would be delighted to discuss your rental options.
Published on 31 May 2016
News Archive