Stock Needed
Stock Needed...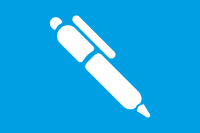 At Moore & Partners, in this current housing market, the residential market has taken a noticeable upturn in recent months, with the demand from buyers rising, but bizarrely the number of properties hitting the market has fallen. Despite these high selling prices the number of properties coming to the market has fallen for four consecutive months which is a hugely worrying fact for us Estate Agents and long term this will mean that prices continue to rise at an alarming rate due to 'supply and demand'. As prices continue to rise it will push First Time buyer's even further away from the housing ladder and mean that the market 'stalls'. We are very lucky in the fact that we have access to the whole of the mortgage market which means we are best placed to offer First Time buyer's good mortgage rates to try and keep the property market moving and keep the monthly mortgage payments at an affordable level.

The fact that prices are rising is surely a great thing for sellers and a huge motivation and driving force to be placing their property on the market in the coming weeks and months. We are coming into what traditionally has always been our busiest time of the year but if things carry on that won't continue this Summer. I have spoken to many would be sellers who have held off putting their property to the market because they want to realise the highest possible price for their property. But they forget it's all relative. The fact that they will achieve more for theirs only means that they will have to pay a higher price for their next purchase if that selling agent is any good of course.

Let's face it, we all want the best possible price for our property and getting the best price is all linked to market conditions. Estate Agents have a huge role to play in reassuring sellers that they can and will get the best price, but it's also down to the method the agent uses to sell that makes the difference. Any agent can sell the house to a cash buyer within 24 hours but in this market the agent must expose the property to as many buyers as possible to assure their Vendor they have done everything to get the best price. Bearing in mind the high prices we have a duty to secure our sellers the best price so that onward purchase is affordable, comfortable and possible.

So when really is the best time to sell your property? If you are serious about selling then now is a great time. This time of year we see applicant registration increasing, and they're extremely high already which means more opportunity to secure a great selling price. Mortgage companies also look to offer more competitive rates to tempt buyers to use their services in the first six months of the year which helps keep the wheels moving. The better weather that we are experiencing (and long may it continue) means that the thought of moving becomes more exciting as people can view property without getting drenched, picturise themselves living in it easier and on the actual day of moving can anticipate better weather to be getting their furniture into their new home.

So to make sure that you are not too slow to respond to these great market/selling conditions and lack of stock do contact Moore & Partners, and we would be delighted to arrange a time to see you and discuss the best method to ensure you achieve the highest price possible.
Published on 22 September 2014
News Archive