Rental market shows signs of strength with rent up 2.4% in July
Rental market shows signs of strength with rent up 2.4% in July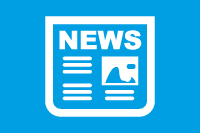 According to The Office Of National Statistics, Great Britain has seen a rise in private rental prices by 2.4% in the 12 months to July 2016.

Rent increased in all English regions with the largest annual rental rise of 3.5% in the South East, meaning that it has surpassed London's rate of growth since May 2016. In other parts of the country, Wales remained unchanged whilst Scotland increased by 0.2%.

The Royal Institute of Charters Surveyors (RICS) reports the increase in inflation is likely due to a continued demand for housing in the three months to July combined with a strong labour market and unemployment at a record high.
Published on 01 September 2016
News Archive