Property Price Formula Found?!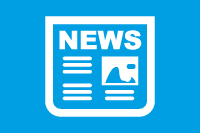 The article below is from Property Industry Eye
Written by Rosalind Renshaw, 19th April 2016:



How should a buyer know what the 'right' price for a property is - as opposed to the asking price?

Stacks Property Search, which works for buyers and not sellers, made public its "magic formula" yesterday.

The firm said there is currently "lots" of property on the market that is over-priced.

Nick Wooldridge of Stacks advised purchasers: "The asking price is rarely the right buying price. Our advice is to view the asking price as a guide price on which to base your calculations.

"There are several factors to take into consideration, but if you do your research, and use this equation to make sure you don't overlook crucial elements, you will come up with a figure that is a sound basis from which to negotiate."

And the equation is:

B = A - M - V - Bf + CI + R

Where:

B = Buying price

A = Asking price

M = Market discount (Local market conditions and recent comparables)

V = Vendor desperation (How badly the vendor needs to sell)

Bf = Buyer flexibility and attractiveness (How flexible you are in terms of timing, cash buyer, etc.)

CI = Competitive interest (How many other buyers are interested)

R = Rarity (How often a property like this one comes on to the market)

Wooldridge added: "As equations go, it's not entirely scientific. And it's not straightforward putting a value on 'buyer attractiveness' or 'vendor desperation', but you can come up with educated estimates.

"For instance, if you are a cash buyer who is happy to fit in with the vendor's desire for, say, a long completion date, then you could look at deducting somewhere between 2% and 3%.

"And if the vendors are going their separate ways and anxious to move on, then another 5% discount could be on the table."

He went on: "A useful exercise is to ask the estate agents how they arrived at the price -was it based on some science (if so, what), or just what the vendor thought it should be?"
Published on 21 April 2016
News Archive