MPs sign support for proposed anti-money laundering measure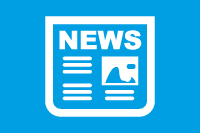 The article below is from Property Industry Eye
Written by Rosalind Renshaw, 16th July 2015:



An Early Day Motion has been tabled in Parliament expressing concern about money laundering.

The motion particularly references the programme From Russia With Cash which featured estate agents dealing with a dodgy foreign buyer and apparently turning a blind eye to money laundering requirements.

The motion has been tabled by Scottish National Party MP Mark Durkan and has attracted support from across the political spectrum.

Of the 20 MPs who had signed it by yesterday afternoon, eight are Labour MPs, including Labour leader hopeful Jeremy Corbyn.

Alex Salmond is among the eight SNP MPs supporting it.

The motion reads: "That this House notes the recent screening of From Russia with Cash on Channel 4; expresses its concern that the proceeds of corruption are being laundered through the London property market via the use of anonymous offshore companies; and recommends that corporate transparency become a Land Registry requirement so that any foreign company intending to hold a property title in the UK is held to the same standards of transparency required of UK registered companies, so preventing London or other locations from becoming a safe haven for the corrupt."

Early Day Motions are chiefly used as a platform to gather opinion.

Of the five agents featured in the programme, so far only Marsh & Parsons has issued a statement and did so within hours.

We invited Winkworth to comment. A spokesperson told us: "Our investigation is still ongoing so we cannot comment until it is concluded."

The RICS is carrying out an investigation into one of its members that was featured, and the NAEA is also investigating.
Published on 22 July 2015
News Archive