More first-time buyers - but they're getting older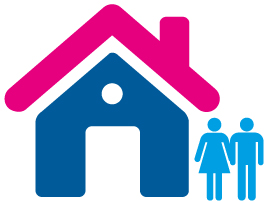 The article below is from Property Industry Eye
Written by Rosalind Renshaw, 30th Sept 2014:
The number of first-time buyers rose in August, the NAEA has claimed.
But the NAEA insists that most first-timers are in their thirties, and that first-time buyers who are aged between 18 and 30 are at an all-time low - responsible for just 3% of all transactions last month.
According to the NAEA, first-timers represented 28% of all buyers in August.
Mark Hayward, NAEA managing director, said:"Reports from our NAEA members suggest that the high house prices of the current housing market are still proving a barrier for the younger generation. It is evident that first-time buyers are indeed getting older."
* Mortgage approvals fell in August, the Bank of England has reported.
The total number of approvals was 106,290 - down from 112,825 in August of last year.
The decline was, however, due to a 10.6% fall in remortgaging and a 25% drop in other types of loans such as equity release.
Purchase approvals actually crept up 0.9% to 64,212 - compared with 63,608 in August 2013.
* This morning, Nationwide reported house prices at an average of £188,374. The figure for September represents a slight price fall, of 0.2% - the first decline in 16 consecutive months of rises.
Published on 02 October 2014
News Archive