Misleading Landlords Beware!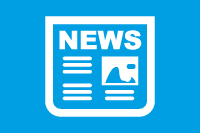 The article below is from Property Industry Eye
Written by Rosalind Renshaw, 16th July 2015:



In what appears to be one of the first cases of its kind, the Consumer Protection from Unfair Trading Regulations have been successfully used in a prosecution.

In the case, a landlord was held to have made a misleading omission.

He had not told his tenants that their flats were subject to a planning notice.

The case was brought jointly by Southwark Trading Standards and the council's planning enforcement team against Majid Saniinejad.

He had converted a flat into two smaller dwellings which breached the council's minimum size standards.

One of the flats had no window in its bedroom, breaching fire safety and building regulations.

The landlord had let out one flat before being served a planning enforcement notice requiring the use of the property as two dwellings to cease.

Saniinejad and his company, Hertford (UK), appealed against this notice and he subsequently let out the second flat.

Following this second letting, he lost his appeal and was given six months to comply with the notice.

Despite this, Saniinejad went on to renew the first tenancy for a further 12 months.

He also failed to comply with the enforcement notice, and the long-running case ended with a district judge finding Saniinejad and his company guilty of misleading omissions under the Consumer Protection from Unfair Trading Regulations 2008.

The matter has now been remitted to Croydon Crown Court for sentencing and confiscation under the Proceeds of Crime Act.

At the time the offences were committed, the maximum penalty for breaching the Consumer Protection from Unfair Trading Regulations was £5,000 in a magistrates' court, or an unlimited fine in a crown court.

As far as EYE is aware, we know of no other successful prosecutions which have used CPRs - although we are sure our readers will put us right if necessary.

A court case which found against a letting agent in Wales and where the disclosure issues revolved around a mineshaft which had led to an earlier fall-through was subsequently overturned on appeal.
Published on 20 July 2015
News Archive