Market uncertainty in wake of Brexit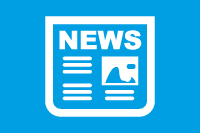 Prior to the Brexit announcement last week, Nationwide's house price index rose 0.2% in June compared to last month, with UK annual growth increasing to 5.1%. However, vote leave has had a serious impact on the level of transactions during this period of uncertainty as domestic buyers wait cautiously as sterling falls. The drop is now attracting interest from overseas investors, as property has become about 8% cheaper for non-domestic buyers.

Mark Carney, the Governor of the Bank of England, explained in an address that volatility in the market was 'to be expected' and that the bank 'will not hesitate to take additional measures' as the market adjusts. Rates still remain low at 0.5% and are tipped to reduce in the future to encourage borrowing, meaning the cost of mortgages could reduce – giving a boost to an uncertain market.

Although stable in the short term, The National Association of Estate Agents (NAEA) predicts prices in London will become £7,500 lower on average whilst areas outside will be reduced by £2,300.
Published on 01 July 2016
News Archive