Living near a supermarket adds value to your property, but by how much?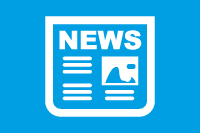 Living near a well-known supermarket can add £22,000 on average to property value, according to new research commissioned by Lloyds Bank.

Mike Songer, Lloyds Bank Mortgage Director, revealed that 'the amount added to the value of your home can be even greater if located next to a brand which is perceived as upmarket.' Supermarkets such as Sainsbury's, Mark's and Spencer and Tesco command a higher house premium of around £28,000, whist Waitrose adds an increase of around £40,000. The 'Waitrose Effect' means that houses near the supermarket chain are worth about 10% than their counterparts located further away.
Published on 29 July 2016
News Archive