Is Purplebricks set to underperform?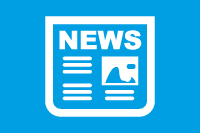 The article below is from Property Industry Eye
Written by Rosalind Renshaw, 1st June 2016:



Analysts at Jefferies have warned that online estate agent Purplebricks is set to underperform, despite being backed by investors such as fund manager Neil Woodford.

In a note yesterday, Jefferies said: "Whether people buy or sell their homes through Purplebricks, we don't recommend that they buy shares in the company", though it said the business should be praised for reinventing the franchise model.

It said that "this early stage disruptor has yet to prove the efficacy of its business model. Should it stumble, the share price may do likewise".

It said that Purplebricks' costs would have to increase in order for sales to rise, but Jefferies noted that the business model at Purplebricks was about listings, not sales.

"The numbers in the business model look very attractive, however it is our view they don't add up.

"With no reward for actually selling a home, all eyes are focused on winning instructions, especially if Local Property Experts want to get close to the advertised On Target Earnings," said Jefferies, whose coverage of Purplebricks started yesterday.

At the same time, Jefferies upgraded Zoopla to a 'buy'.

The analyst, which advised Zoopla on its flotation, said Zoopla's strategy "is logical and commercial and it is working".
Published on 01 June 2016
News Archive