House prices start the year almost 8% up - Halifax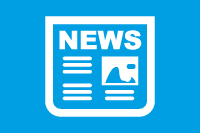 The article below is from Property Industry Eye
Written by Rosalind Renshaw, 9th Jan 2015:



House prices ended the year 7.8% higher than when 2014 began, the Halifax has said.

It said the average UK house price was £188,858, up 0.9% in December compared with November.

The lender is expecting house prices to grow 3-5% this year.

Separately, Savills said that new Stamp Duty Land Tax rates hitting high-value homes were affecting prime London house prices.

The firm said that the reforms announced in early December's Autumn Statement contributed to a 2.6% fall in the final quarter of 2014.

Lucian Cook, Savills UK head of residential research, said: "Prices were easing before the Autumn Statement, so for the very top end of the market the Stamp Duty rise coincided with some of the froth coming off pricing earlier in the quarter."

"Our analysis suggests that even without the Stamp Duty changes, values were on track to soften by around 1% in this last quarter, in part due to general pre-election uncertainty around high value property taxation."

Meanwhile boards firm Agency Express has confirmed that 2014 was a year of two halves for estate agents.

Last January proved a storming start to the year, with large rises in For Sale boards going up and even larger rises in For Sale boards converting to Sold.

The number of For Sale boards going to Sold started dropping in July, as did orders for new For Sale boards.

By November, activity was equal to, or below that, of November the year before.

* Auction house Brendon Auctioneers has reported a 99% increase in revenue raised by its sales last year.

Director Phil Arnold said more buyers were willing to use the auction process with a view to renovating a property or change its use.
Published on 14 January 2015
News Archive