Getting on the ladder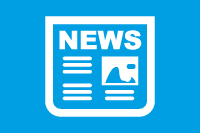 A recent article from the Telegraph (Full Article Here) shows 5 ways in which buying a property has become harder and more important than ever for 1st time buyers.

Interesting facts such as despite the fact 1st time buyers now have on average a 12% higher income than in 2008, they still need a substantially larger income and deposit.

A chart in the article also suggests, although perhaps unsurprisingly, that from 2010 if you invested in property (rather than a savings account) you would have made significantly more form your investment.

Finally and most alarming is the fact that by the time a first time buyer has saved enough for a deposit, they will have spent (on average) £50,000 on rent.

The big question looms - How will the EU referendum effect this data?
Published on 31 May 2016
News Archive