Foreign firms to declare their property in the UK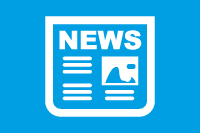 Foreign firms that purchase UK property will be forced under new measures to declare the property ownership on a new register.

The register, proposed earlier this month by the Prime Minister, would also include properties already owned in the UK by foreign companies (and their respective owners).

According to the PM, 'corrupt individuals and countries will no longer be able to move, launder and hide illicit funds through London's property market, and will not benefit from our public funds'

It's uncertain how this will effect the property market in the capital, but with over 44,000 properties owned by foreign companies in London alone, many see this as a step towards clarity and a better understanding of who owns what.
Published on 13 May 2016
News Archive