Falling market could 'weaken' online agents who launched in good times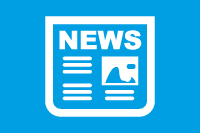 The article below is from Property Industry Eye
Written by Rosalind Renshaw, 24th Oct 2014:
Falling market could 'weaken' online agents who launched in good times
Industry consultant Michael Day says that there has been a 'key' change in the property market - and that poorer conditions may weaken online agents.
But Day, who runs Integra Property Services, also warned that high street agents must step up to the plate and embrace change in any downturn.
He told Eye: "Online agents, despite being paid upfront, do need to be seen to be successful and I do see market changes helping traditional agents, but only if they adjust their approach."
"I have nothing against online models, and if traditional agents don't wake up then they will deserve to lose market share."
"Of course, traditional agents are also online agents but need to get better at playing up their points of differentiation, otherwise the public will fail to recognise value and vote on price."
Day, emphasising that his comments chiefly apply to London and the south-east but with a ripple effect likely, went on: "There has been a key change in the property market."
"Price rises have clearly slowed or stopped, and potential buyers are being more circumspect."
"We are already seeing properties taking longer to secure a buyer and offers are being made below asking prices, rather than above them. These are clear signs of a change in the market."
He cited a number of factors, including an affordability gap, where house prices have risen by more than people can attain on their incomes.
Day also said the Mortgage Market Review has made it more difficult to obtain funds and that "we are edging ever closer to an increase in the Bank of England base rate".
Day said a changing market is not itself an issue - "unless agents fail to alter their approach. I often quote the analogy, 'You cannot change the wind, but you can adjust your sails', which makes it clear that whilst one cannot control the market, one can control the way in which one interacts and operates within it."
"Agents will need to take greater care in pricing properties coming to the market by being sensible but not overly ambitious. There must be an opportunity here to increase fees as clients will be happy to pay a decent fee to get the result they seek."
"This change may weaken the online fixed fee agent's proposition."
"They may have gained a foothold in the market during buoyant times when the public have been prepared to 'risk' a small upfront fee on the basis that putting a property on the market, publishing it on Rightmove and waiting for the buyers to arrive, has been seen as all many estate agents do for their money."
"Potential sellers are now likely to be prepared to pay more, but on a success-only basis."
Day said that salesmanship, service levels and communication must now all move up another gear: "There will be an even greater need to manage seller expectations and educate them as to the changing market."
He said that as stock proved harder to sell, sellers would be more willing to change agents.
"This is a double edged sword," said Day. "If agents don't perform with their own clients, other agents will feed off them too."
"I certainly don't see the sales market collapsing, although it might stutter a bit in the coming months. There are great opportunities for those who think, plan and act to meet changing conditions."
---
Published on 27 October 2014
News Archive