Brexit to help first time buyers?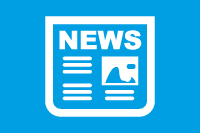 House of Commons leader, Chris Grayling says Brexit could help 1st time buyers

In several interviews, including this one from the Guardian, Chris Grayling has expressed his opinion that leaving the EU could help reduce the already alarming increase in house prices for young buyers. The main view being that migration to the UK is contributing to the rising house prices in the UK.

The 'remain' campaigners have also agreed that house prices may fall following Brexit. George Osbourne himself declaring earlier in May that house prices could fall as much as 18%.

With both 'remain' and 'leave' campaigns using falling house prices as an argument, is this positive or negative? It really depends on how long property prices would fall for. Even with the dip in 2008 due to the recession, we have seen a steady, steep rise - will we see the same again recovery again?

Currently, according to YouGov, young people are twice as likely to vote 'remain'. So it will be interesting to see if this outlook that leaving the EU could reduce property value will have any influence on young voters.
Published on 31 May 2016
News Archive