Housing market swings into autumn at a slower pace...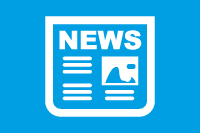 The article below is from
Property Industry Eye
Written by Rosalind Renshaw, 2nd Oct 2014:
The autumn housing market is on the move again - but more slowly than normal.
According to our 'man with the boards' survey of estate agency signs, the number of new For Sale boards in September was up by 4.6% on August. That compares with an 11.2% rise in September last year.
Sale properties that converted to Sold were up 3.2% on August, compared with a rise of 17.2% in September 2013.
However, there were marked regional variations, says Agency Express. Top performing regions were:
Properties 'Sold'
Wales +31.00%
North East +30.60%
West Midlands +17.90%
North West & Yorkshire & Humberside +6.90%
New listings 'For Sale'
London +21.50%
Central England +12.60%
South West +9.50%
East Anglia +7.00%
The largest declines were in the east midlands. After an unseasonal spike in figures during August, there was a fall of 5.50% in new listings 'For Sale' and a drop of 12.50% for properties 'Sold'.
Published on 02 October 2014
News Archive